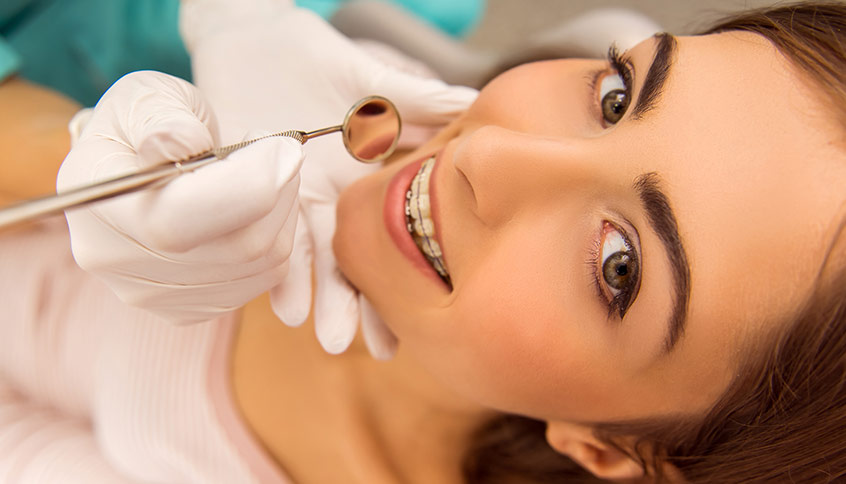 Oral hygienization is a key speciality of the Dental Medicine, responsible for the diagnosis, prevention and treatment of oral diseases, as well as for maintaining the treatments done that require proper cleaning and follow up.
Education and good oral hygiene practices are also part of this speciality consultation. The patient shall follow the indications of the dentist carefully as to maintain a proper oral hygiene, through the correct teeth brushing, along with flossing and using dental mouthwashes.
Treatments performed in an Oral hygienization consultation:
Scaling: removal of accumulated bacterial plaque and tartar (greatly responsible by the oral problems) securing an effective and full mouth cleaning.
Fluoride Application: procedure used to prevent the cavities and reduces dental sensitivity. It is applied a gel with a high concentration of fluoride at the teeth surface, which acts on the dental enamel, strengthening its structure.
Applying Dental Sealant: treatments to prevent cavities. It is applied a fluid resin on the teeth that hardens after led light application (photo polymerization), that becomes a smooth and easy to clean surface.
You should call your dentist regularly, fulfilling the indications he has given as to secure an efficient dental hygienization.